The Ancient Order of Hibernians have a long and storied history of protecting, serving, and aiding those in need. They have continuously served others from it's humble start in Ireland to it's beginnings in America. Today the AOH in Louisville supports local communities, those in need, and the City in General. In doing so the AOH also takes the time to honor those that also do so in accordance with the AOH motto of Friendship, Unity and Christian Charity. In this vain we now honor those that rush in when others run away, those that step into chaos as others retreat, and those that save others without regard to anything other than service and honor. We proudly present the Hibernian Hero Award yearly to the LMPD, LFD, and EMS person of the year. We honor the first responders that allow us to do what we do by being on call for all.
LMPD Officer Erik Velten
In 2015 the Kentucky General Assembly passed a statute allowing law enforcement and first responders to carry and administer Naloxone to persons with a suspected opioid overdose. As the heroine and opioid epidemic grew in Metro Louisville Officer Velten was quick to recognize an opportunity to make a difference in this community. Understanding it would be too difficult for LMPD Officers to administer the medicine via needle as EMS does, he worked tirelessly to not only secure funding, but to also secure a carry bag that would keep the temperature sensitive medicine safe during off hours. He personally developed and led the training courses for the deployment, relying on his experience as a licensed paramedic and former EMS employee. Since December of 2016 over 400 citizens have survived a potentially deadly overdose and will live another day due to his efforts.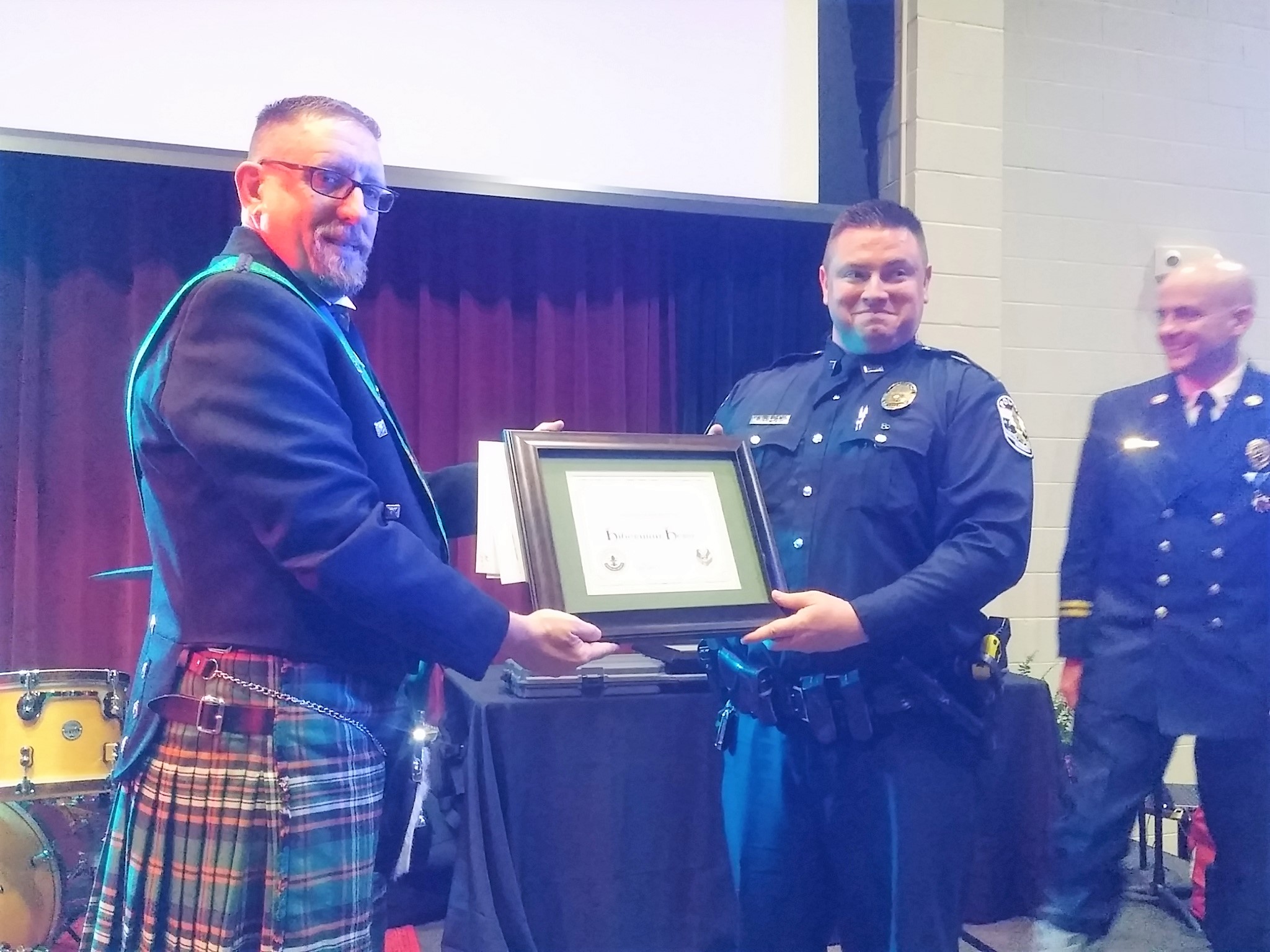 LFD Brian O'Neill
This former United States Marine who served on the Presidential Guard has been a Louisville Fire Fighter since 2001 where he currently serves the area around the University of Louisville and Churchill Downs. The husband and father of three also sits as the President of the International Association of Fire Fighters (IAFF) Local 345. But he is more than a leader. Among the many hats he wears both at home and at the fire house, he serves his community as the Vice President of "Always Brothers (alwaysbrothers.org)" a non-profit organization that focuses on funding the education of children whose military mother or father has given the ultimate sacrifice. As if that wasn't enough he completed a 100 mile run for the Muscular Dystrophy Association, who are greatly supported by the International Association of Fire Fighters. Between work, home and charity work, Brian is also coaches the Nelson County Track Team.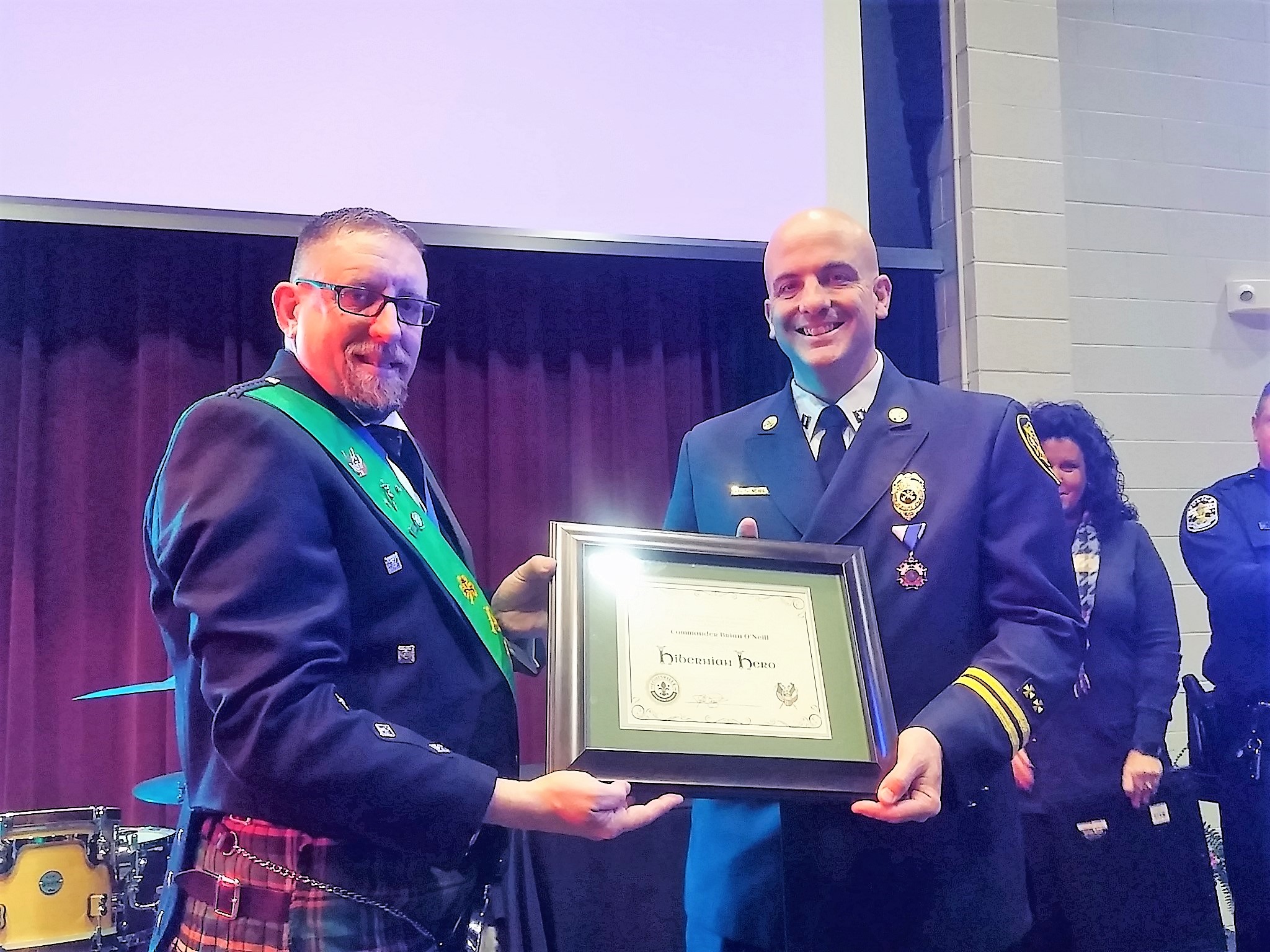 Paremedic Janice Morgan
Since she took over the CPR Center in 2012 Paramedic Morgan has more than doubled the revenue of the center, increased the reach of our center by being awarded National Status through the American Heart Association (2016) and has helped the center become the largest CPR Center in the state of Kentucky with over 1,000 instructors aligned with the center. Janice has also been instrumental in obtaining and executing on two grants from the American Heart Association to provide Hands Only CPR training to sections of its community that have low instances of bystander CPR. Through these grant programs over 1,600 people have been trained and one of the programs is still active.
In addition to her professional duties, Janice has gone above and beyond to reach out to our immigrant, refugee and non-English speaking communities as well. Through partnerships with Catholic Charities, Kentucky Refugee Ministries and Americana Community Center, the City has been able to provide life-saving training to populations that have not been reached in the past. The lives that she has saved and/or affected over the past 5 years alone by providing this training and coordination could be in the thousands.