2018 National LAOH & AOH National Convention
July 11, 2018

-

July 14, 2018
2018 LAOH & AOH National Convention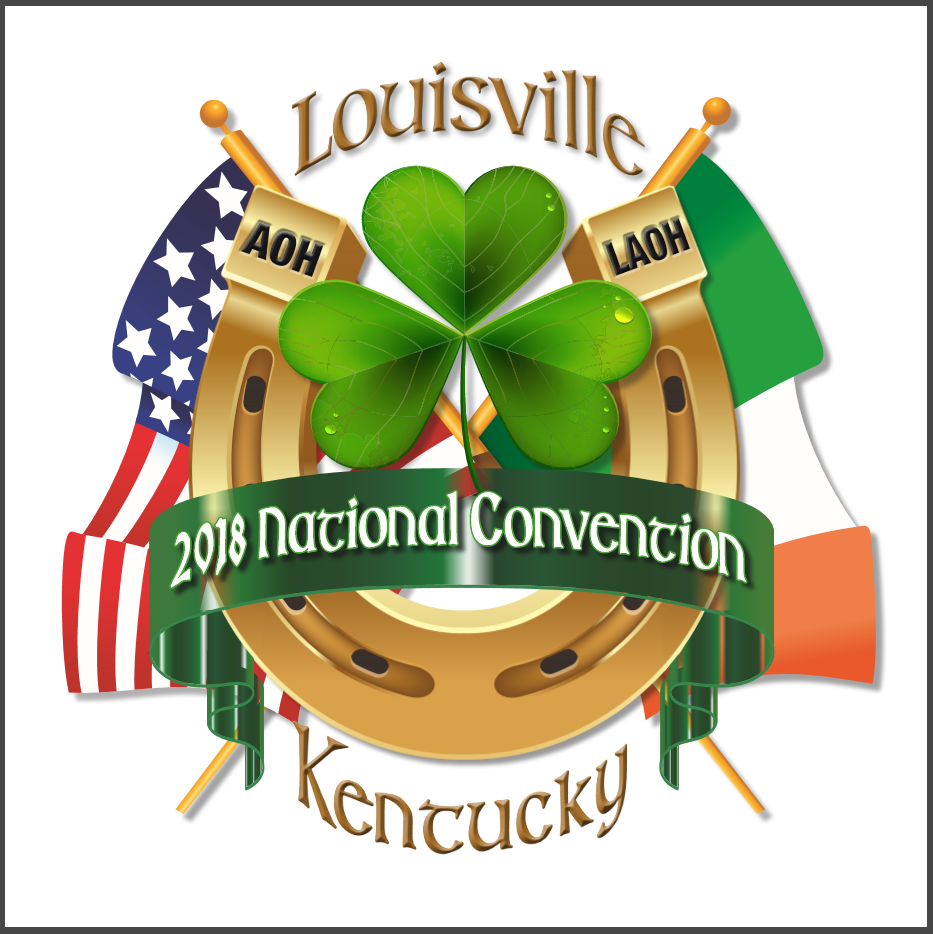 The 2018 National Convention will take place in Louisville, KY.
There are so many fun things to see and do while you're in Louisville. So bring the family and come early, stay later if you can. But mark these dates on your calendar for the convention. Enjoy a stay at the Galt House in the heart of Louisville, conveniently located to many attractions such as the Louisville Slugger Museum's 120 foot tall replica of Babe Ruth's bat. Then there's the Kentucky Derby Museum and have you heard of the Bourbon Trail?
Some say the 1994 AOH Louisville convention was one of the best ever. Our goal is to make the 2018 event even better.
You can get information and register at www.louisvilleirish2018.com.