The Ancient Order of Hibernians (AOH) sponsors a Halfway to St. Patrick's Day Celebration, each September. The evening will feature music, Irish menu specials and other activities to help raise funds for the annual St. Patrick's parade. The following year's parade theme will be unveiled at the event.
The celebration is open to the public, and features Live Music, Food, Drinks, and an evening of great fun!
This year's event features of the evening include the following:
Live music by Highland Reign, a  Celtic band from Indianapolis that adds rocking new life to old country traditionals plus original Irish-American music.
The "BIG FELLA," a limited, special stout served straight from 23-year-old bourbon barrels where it has been aged for 365 days by Bluegrass Brewing Co.
AOH is an Irish-Catholic fraternal organization that has sponsored the last 44 St. Patrick's Parades in Louisville. It currently has over 180 members in Louisville — ranging in age from their early twenties to mid-80's and all walks of life. It is the oldest and largest Irish cultural organization in the U.S. with roots back 300 years to groups of the same name in Ireland.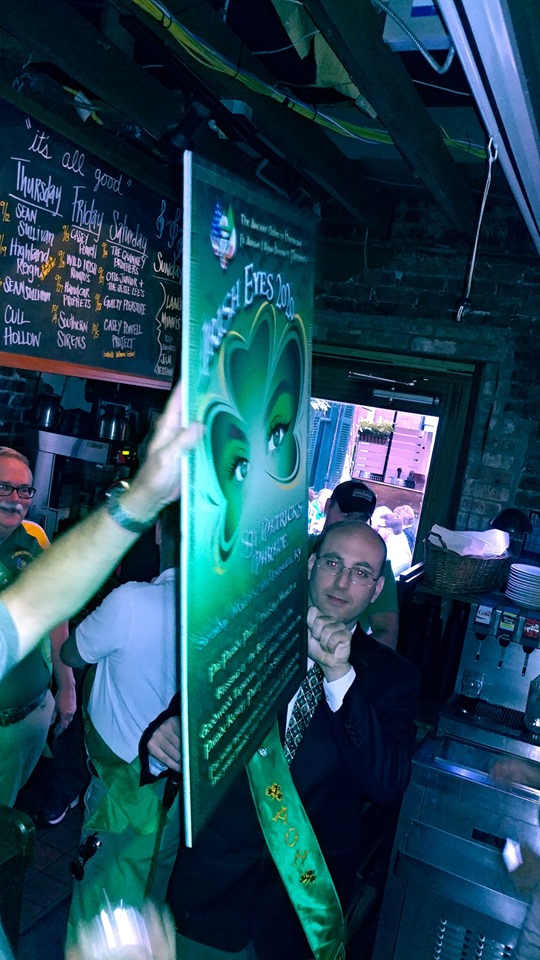 Last year the parade drew over 100,000 to Baxter Ave. and Bardstown Rd to watch over 100 units march in honor of St. Patrick, patron saint of Ireland.