Victoria Murden McClure is president of Spalding University and was the first woman and first American to row solo across the Atlantic Ocean, which she did in 1999.  She was also the first woman and first American to ski to the geographic South Pole.  Mrs. McClure also chairs the National Outdoor Leadership School (NOLS) board.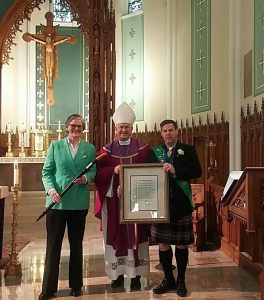 Mrs. McClure is a graduate of Louisville Collegiate School and holds a bachelor's in psychology from Smith College, a Master of Divinity from Harvard, a law degree from the University Of Louisville, and a Master of Fine Arts in writing from Spalding.
At age thirty-six years, she rowed for eighty-one days, traveling 2,962 miles, from the Canary Islands to Guadeloupe.  Her boat, The Pearl, was twenty-three feet long, four feet high, and six feet wide; it weighed about 1800 pounds.  Her memoir about her experiences, A Pearl in the Storm: How I Found My Heart in the middle of the Ocean, was published in 2009.  McClure is also noted for her 700-mile ski across the South Pole, and she was the first woman to climb Lewis Nunatak in the Antarctic.